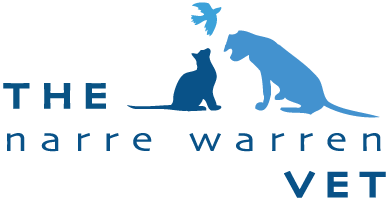 459 Princes Hwy
Narre Warren, VIC 3805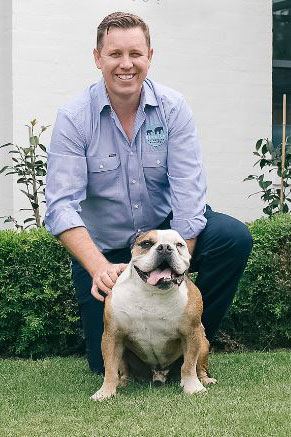 Dr. Thomas
Practice Owner
Thomas grew up on a farm in country Queensland where he developed a lifelong love for all animals, a strong work ethic and personal values. Thomas and his wife share their home with Leroy – a very doted on, beloved and loyal bulldog. Leroy has been by Tom's side for the past 9 years and it's not unusual for Leroy to pop out and say hello to clients and patients at reception.
After 18 years as a veterinarian, Thomas purchased the Narre Warren Veterinary Clinic in 2017 where he aims to bring continuous improvement and innovation to ensure our clients and their pets always receive the best possible care.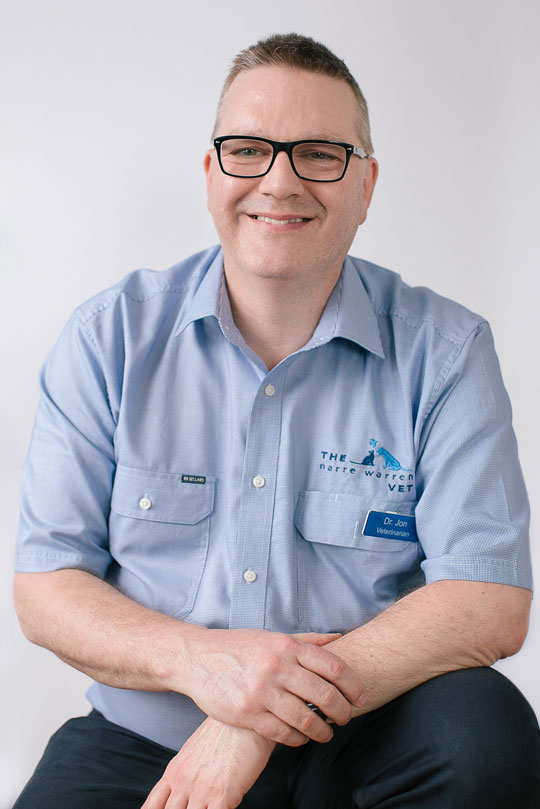 Dr. Jon
Jon joined the team as senior veterinarian at Narre Warren Veterinary Clinic at the end of 2013. Jon graduated from the University of Sydney in 1989. He first worked in a dairy practice in South Gippsland before moving to small animal practice in Melbourne. He was partner in a large suburban practice for 8 years and was Practitioner in Residence at the University of Melbourne in 2012.
Jon enjoys surgery and medical diagnosis and has a keen interest in helping people understand the needs of their pets. Jon shares his home with his wife, three sons and a menagerie of pets including Obi the Jack Russell, cats G.T. & Louie, two pugs Rosie and Ella, a horse called Greg, a miniature pony called Hercules and numerous chickens. When not at work he enjoys travel, playing music with his band and spending time with his family and pets.
Dr. Isabelle
 Isabelle is a University of Melbourne graduate and joined our team in 2019. 
She shares her home with an adorable Golden Retriever, Harley and an enthusiastic Flat Coated Retriever puppy by the name of Cooper. 
In her spare time, Isabelle enjoys baking, reading and running with Harley.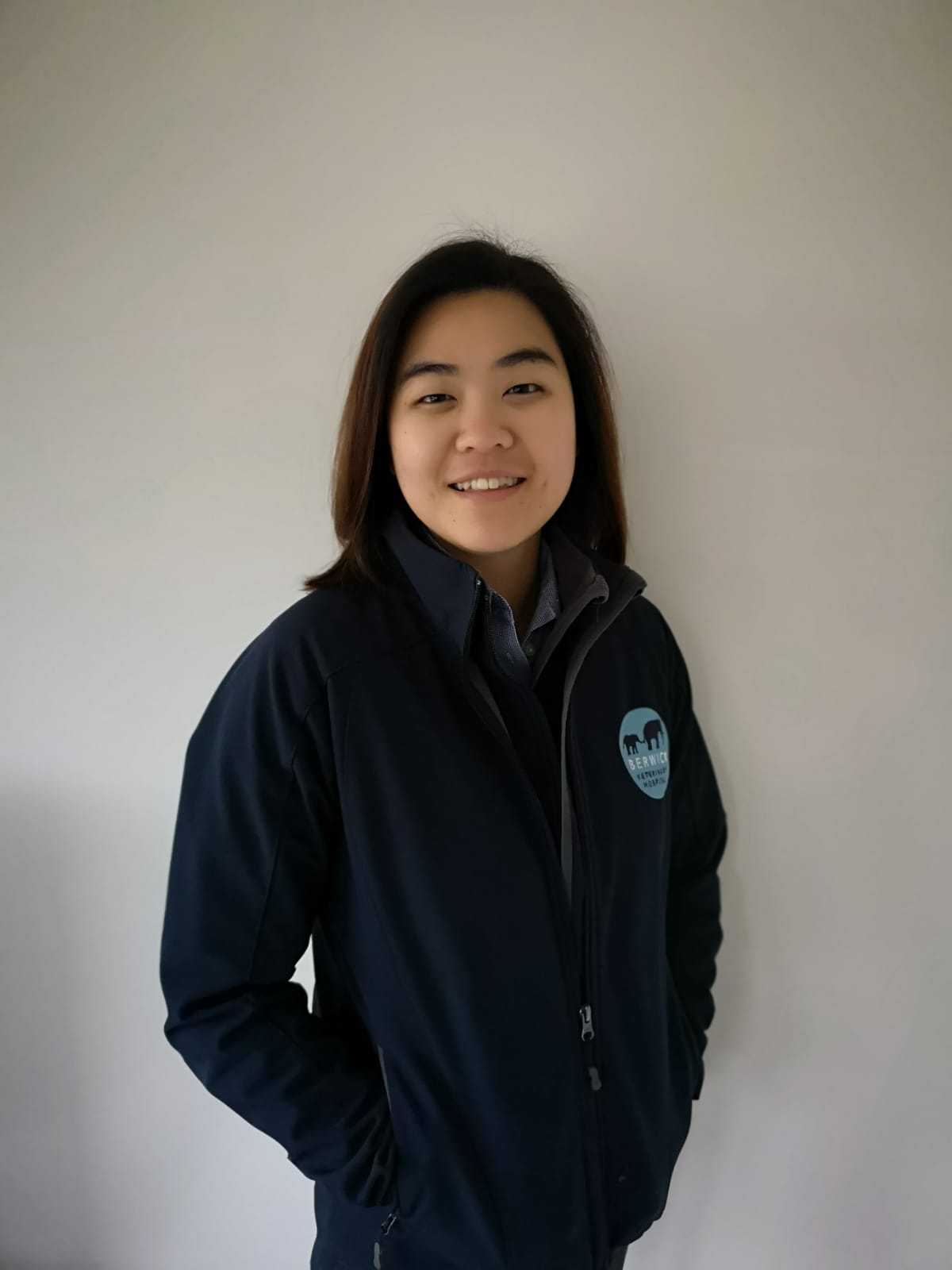 Dr. Dawn
Dawn is a University of Queensland graduate having joined our team in early 2019. She is a keen bean who constantly aims to improve on her skills both socially and clinically. Dawn is passionate and committed to helping her patients to the best of her ability and has a strong interest in ophthalmology (diagnosis and treatment of eye disorders). 
Outside of work, Dawn enjoys going on road trips, hiking and enjoying Japanese cuisine. 
Dawn hopes to become a pet parent in the very near future! 
Nurses & Support Staff
Our Support Staff include veterinary nurses and receptionists.
You will meet them at the front counter, where they will be happy to help with most general health queries as well as give sound advice on diet, heartworm, intestinal worming and flea control for your pet.
Our nurses perform many vital roles in our hospital.
They have extensive experience in animal care both while your pet is in our hospital and assistance with your outpatient care.
In surgical cases they supervise the comfort of inpatients before, during and after procedures.
Jess
Practice Manager
Jess has worked in the veterinary industry for over 12 years. She has been involved with the clinic for several years while also completing a Bachelor of Animal Science and Management at the University of Melbourne in addition to a Bachelor of Veterinary Bioscience at the University of Adelaide.
After becoming a Mum in 2015, Jess re-joined the team, stepping into the position of Practice Manager in 2017. Jess has a special interest in business development and loves working alongside the team to provide an exceptional service to our clients and their furry friends.
Jess shares her home with husband Jacob and their two young kids Ayden and Madison. Their family wouldn't be complete without their two golden Retrievers Abbey and Jaxson, Fedel the cat and Ayden's pet fish – Nemo and Thomas.
In her spare time Jess enjoys horse riding and spending quality time with her family and friends– camping, fishing, golfing and spending time at the beach have become the favourites!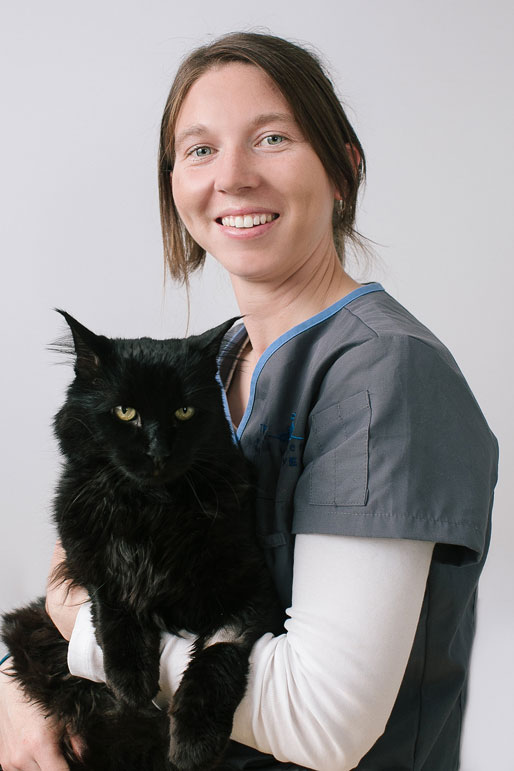 Mel
Mel joined the Narre Warren Vet Clinic in 2008. During this time she has completed her Certificate IV in Veterinary Nursing and has taken on the role of senior nurse. Mel has many different pets from dogs to cats, birds and lizards, turtles, ducks and horses! Mel has a keen interest in surgical nursing and hand raising kittens. In her spare time Mel enjoys horse riding and spending time with family and friends.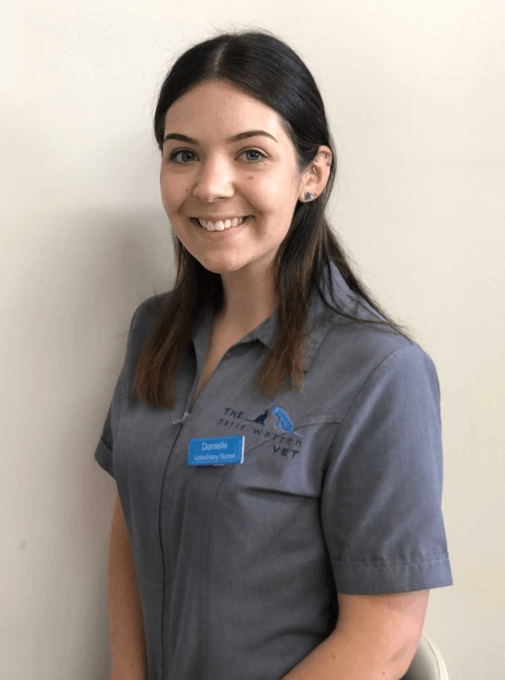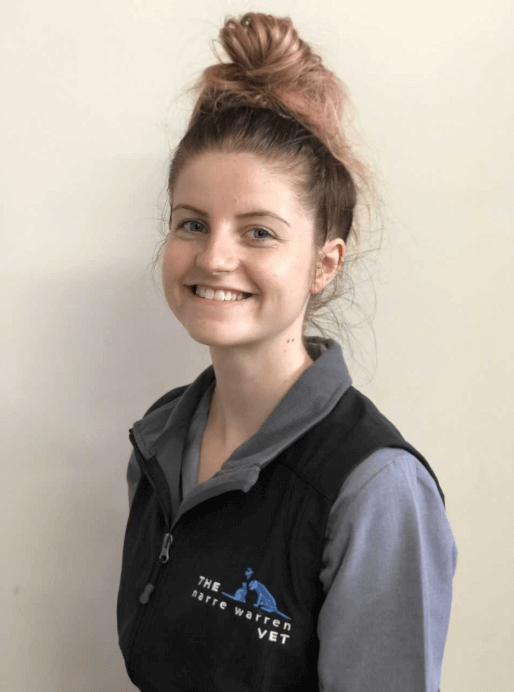 Danielle
Danielle joined the Narre Warren Vet Clinic in 2018 and is currently studying her Certificate IV in Veterinary Nursing. She has always had a passion for animals, their welfare, behaviour and conservation and has previously completed a Bachelor of Science (Zoology major) at The University of Melbourne.
At home, she adores her pets: Ollie the cavoodle, Tarzan the jungle carpet python and Jasper and Monty the british short hair cats. In her spare time, Danielle enjoys travelling the world and spending time with family and friends.
Tayla
Tayla joined the NWVC team in January 2019 after completing her Certificate IV in Veterinary Nursing. She has a keen interest interest in Animal Behaviour and enjoys teaching our very popular Puppy Preschool classes. 
In her spare time, Tayla enjoys spending time with friends and family and spoiling her cat Trigger. 
Make an Appointment Online