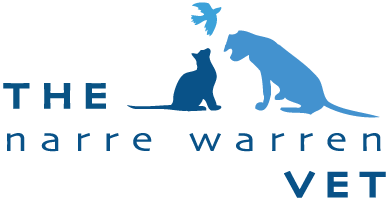 459 Princes Hwy
Narre Warren, VIC 3805
THE NARRE WARREN VET – SEEKING TWO SMALL ANIMAL VETERINARIANS IN 2022!
Do you want the best possible start to your career? Our experienced team of vets and nurses are ready and waiting to welcome TWO new veterinarians to our team in 2022
Our privately owned veterinary practice is looking for a new graduate veterinarian and a veterinarian with 1-2 years' experience to join our close-knit team of 2.5 skilled veterinarians, well supported by a dedicated unit of nurses and receptionists. If you're looking for a supportive and fun workplace, with plenty of variety and exposure to gold standard veterinary care – then The Narre Warren Vet is the place for you.
What we can offer you:
The opportunity to work closely with our other two veterinary practices – The Berwick Veterinary Hospital (ASAV Accredited) and The Berwick Veterinary Hospital Wellness Centre, providing access to a network of highly skilled and experienced team of vets and nurses who bring a diverse range of skills, knowledge and interests to our practice (Emergency and critical care, orthopaedics, exotics and more!)
A loyal team of long-standing colleagues, many of which have been a part of the practice for 10 – 20 years! Our senior veterinarian has been practising for close to 30 years.
Regular team training in conjunction with a mentor-mentee program.
Annual study leave, allowances and AVA registration.
A privately owned, non-corporate environment. The practice owner has been a veterinarian for 22 years and values work-life balance and time with family and friends – this means no 'on call' requirements or Sunday shifts for our veterinary team.
An attractive salary (commensurate with experience).
Our clinics are well equipped with in-house pathology, digital radiology and ultrasonography equipment, orthopaedic instrumentation, multiple dental stations in conjunction with dental radiology, ECG, state of the art anaesthetic monitoring equipment and offers PRP, IRAP, radioactive iodine and stem cell therapy.
The Berwick Veterinary Hospital is an ASAV accredited Hospital of Excellence. We actively share these policies and procedures across all three clinics to ensure gold standard care for all clients and patients.
The successful applicant will:
Be a confident and motivated individual
Have exceptional communication skills and the ability to foster client relationships
Have the ability to work in a dynamic team
Be committed to providing industry best companion animal health care
Have the qualifications to obtain registration in Victoria
Be available for weekend work
How to apply:
Enthusiastic new graduates are encouraged to apply.
To apply, or seek further information about joining our team, please email [email protected]
Or fill this form